NewsBreak: Trump China Trade Deal but No Full Tariff Rollback
Investing.com | Nov 08, 2019 23:35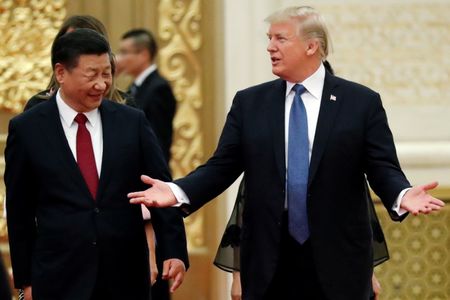 Investing.com - President Donald Trump said Friday that he will not fully roll back tariffs on China, but does expect to sign a trade deal with the country in the United States, according to published reports.
Trump said that a deal could be signed with Chinese President Xi Jinping in Iowa.
The president also said he won't "fully roll back" tariffs.
Stocks remained in the red in morning trading, but pared losses from the open. The was off 0.1%, while the fell 0.16%.
Written By: Investing.com