NewsBreak: U.S. Payrolls Rise 130,000 in August; Jobless Rate Stays at 3.7%
Investing.com | Sep 06, 2019 20:38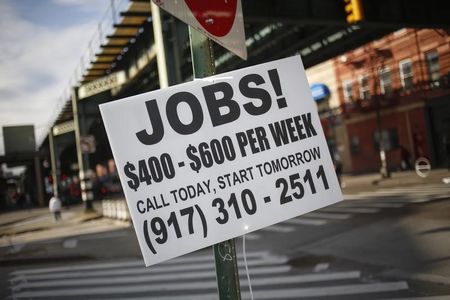 Investing - Nonfarm payrolls 130,000 in August, the Labor Department reported Friday, less than expected.
The market was expecting payrolls to have risen 160,000 last month, according to economists' forecasts compiled by Investing.com.
The unemployment rate remained steady at 3.7%.
Stock index futures were little changed after the report, with S&P futures up about 0.3%.
Average hourly earnings rose 0.4% monthly and 3.2% from the year-ago period. That compared with expectations for an August increase of 0.3% and a 3.1% year-over-year rise.
Written By: Investing.com