This post was written exclusively for Investing.com
Financials stocks, as measured by the SPDR Financials ETF (NYSE:XLF), have put together a decent 2019, increasing by approximately 29.5% versus the SPDR S&P 500 ETF (NYSE:SPY) gain of about 29.2%. However, the group still trailed sectors like Semiconductors, Technology, and Biotechnology by a wide margin. It looks like that may be all about to change in 2020, with financials stocks potentially leading the way.
Yields on the long end of the curve are rising since the end of August, and that has resulted in spreads widening. The two main ingredients which may help to boost banks' revenue and profits higher in 2020. Meanwhile, expectations for the big bank stocks appear to be low heading into the new year, with analysts looking for muted revenue growth. However, the technical chart suggests the new year may be anything but muted and is suggesting higher prices lie ahead for the sector.

Rates Rise, Spreads Widen
Interest rates on the long-end of the yield curve have been rising since late August, with the 10-year rate rising to 1.9% from a low of around 1.45%. However, rates on the shorter end of the yield curve have not risen nearly as sharply. For example, the U.S. 2-yearr yield has increased from around 1.4% to 1.63%. That has allowed the spread between the 10-year rate and the 2-year rate to move higher to 27 basis points from negative five basis points over the summer months. The higher rates and wider spreads can act as a positive force on net interest income for the banks, helping to push revenue and profits higher.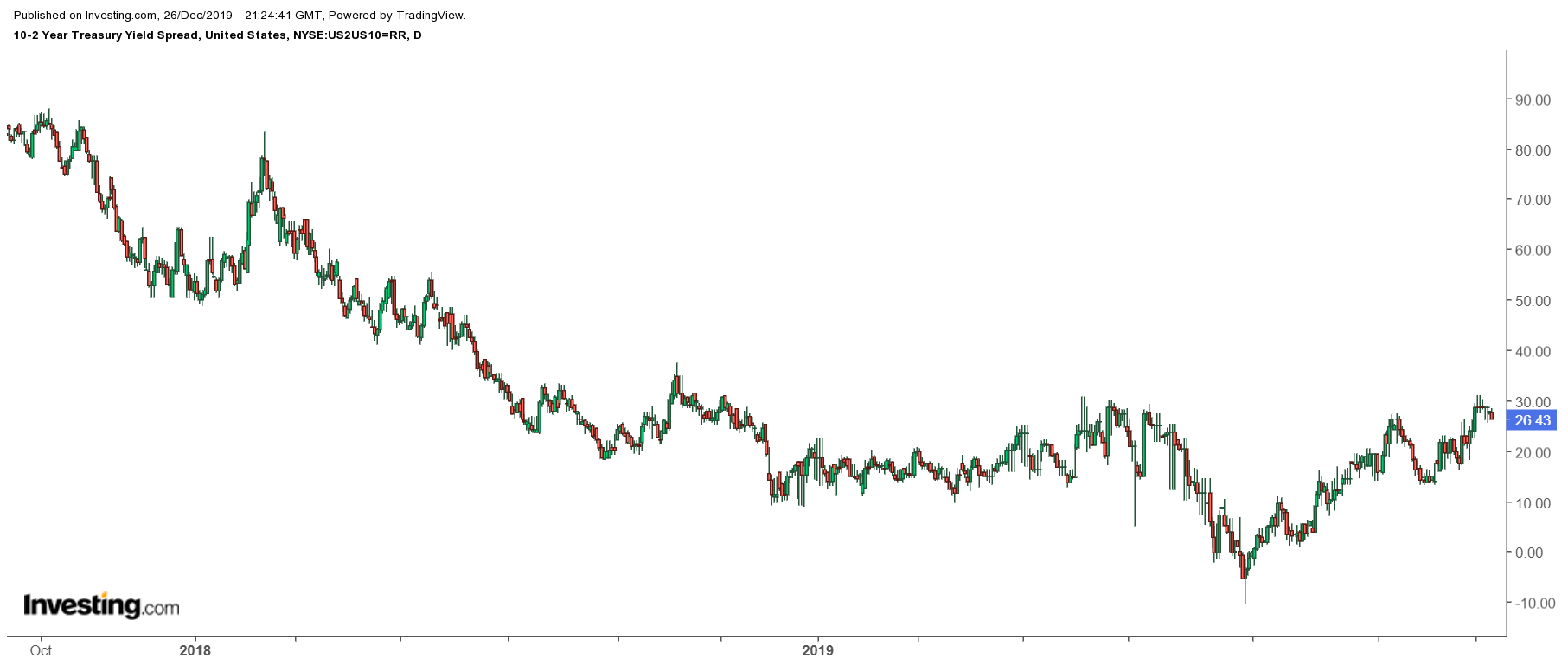 Expectation for Growth Are Low In 2020
Expectations for the banks seem to be low heading into 2020, with analysts not looking for much revenue growth out of JPMorgan Chase & Co. (NYSE:JPM), Bank of America Corp. (NYSE:BAC) or Citigroup Inc. (NYSE:C). Currently, consensus analysts' estimates suggest no revenue growth for banks such as JPMorgan and Bank of America in 2020, with a revenue forecast at $115.1 billion for JPMorgan, and $91.6 billion for Bank of America. Meanwhile, revenue for Citigroup is expected to rise by 1.6% to $75 billion in 2020. If yields continue to rise and spreads are widening, then it could be the case the banks see revenue and earnings revisions, which may push estimates higher throughout 2020, providing a meaningful boost to the stock prices.
Technical Strength
Also, the technical chart for the XLF ETF shows the group is at its highest price in over a decade, going back to the year 2008 at $31. Should the ETF rise above that decade long period of resistance, it could be poised for a big move higher. Using a projection of the ETF's rise from November 2016 until January 2018, as a guide, the ETF could rise to around $36.90, a jump of about 20% from the share price of roughly $30.90 on December 26.
The Economy Will Need To Improve
A lot will need to happen with the U.S. economy to make investors optimistic enough for rates to rise further, and for banks stocks to push higher. The economy will need to show strong employment trends including increasing wages. Meanwhile, GDP growth will need to accelerate from its current low 2% growth rate.
If everything goes according to plan and the economy does improve and yields do rise, then 2020 could be a big year for the bank stocks. It would also allow them to break free of a decade prolonged slump. It means that the payoff could be significant if everything lines up.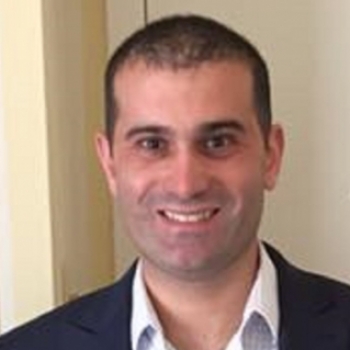 Written By: Michael Kramer