Compiled by Jesse Cohen
Wall Street's major indices are on track to end 2020 at all-time highs as optimism over progress on the COVID-19 vaccine front—combined with optimism over additional stimulus—appear to have eased some of the economic uncertainty arising from the ongoing coronavirus pandemic.
The benchmark S&P 500 index rallied almost 15% this year, while the tech-heavy NASDAQ Composite is up more than 40% over the same timeframe.
Though many claim they're happy to see 2020 in the rearview mirror, from a markets perspective it was indeed a blockbuster year.
Below, 20 Investing.com comics, all published over the past year, highlighting the highs and lows of 2020 and the events that stood out for markets during the year:  
Editor's Note: All dates reflect when the comic was posted.
1. U.S.-Iran Showdown Takes Center Stage In Global Financial Markets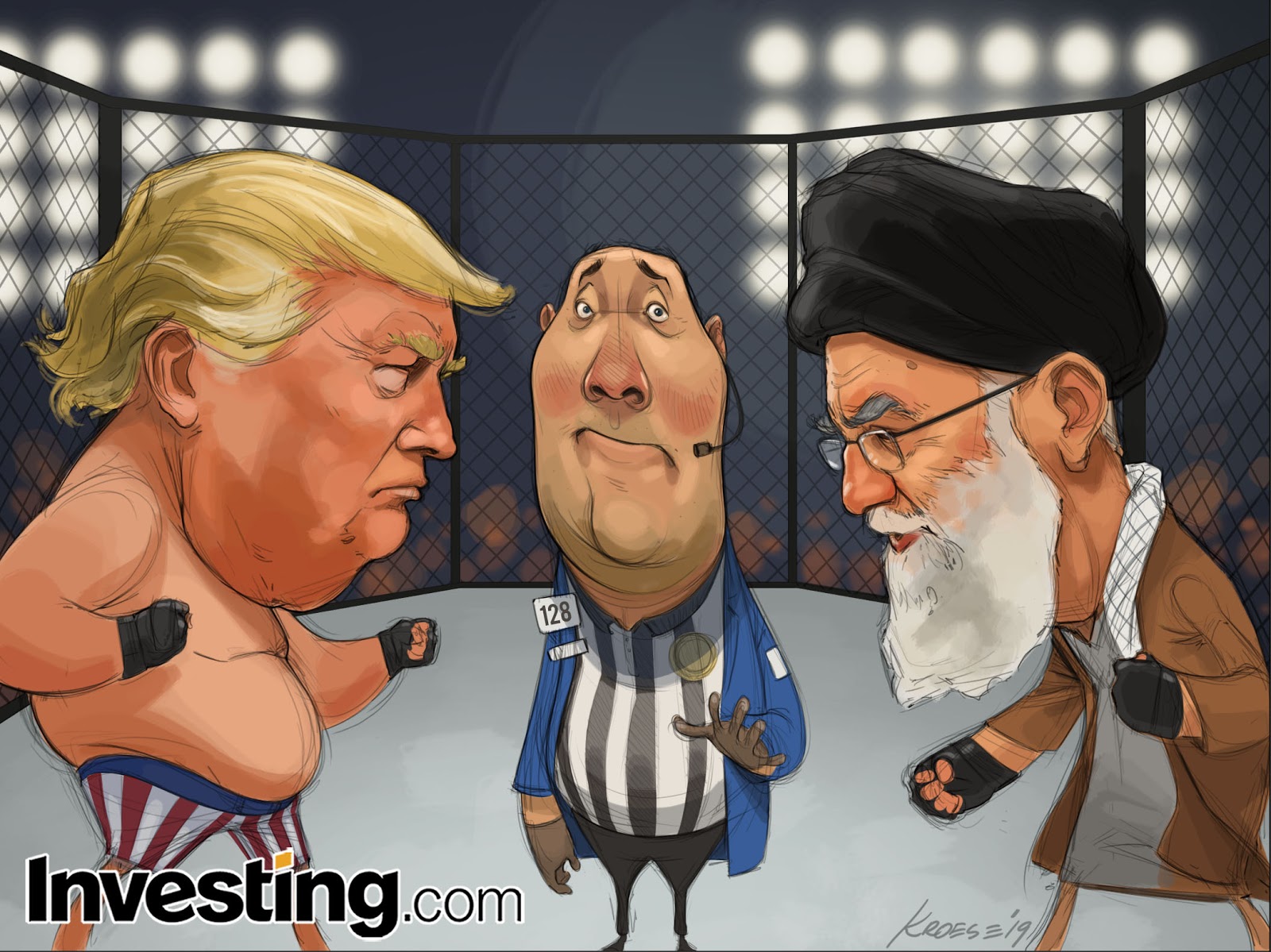 Jan. 9, 2020:
Tensions between the United States and Iran took center stage in global financial markets during the first week of the year.
Iran offered no immediate signal it would retaliate over a Jan. 3 U.S. drone strike that killed Iranian military commander Qassem Soleimani, as both sides appeared to back away from further military escalation in the Middle East.
2. Coronavirus Fears Hit Stocks As Markets Suffer Epic Selloff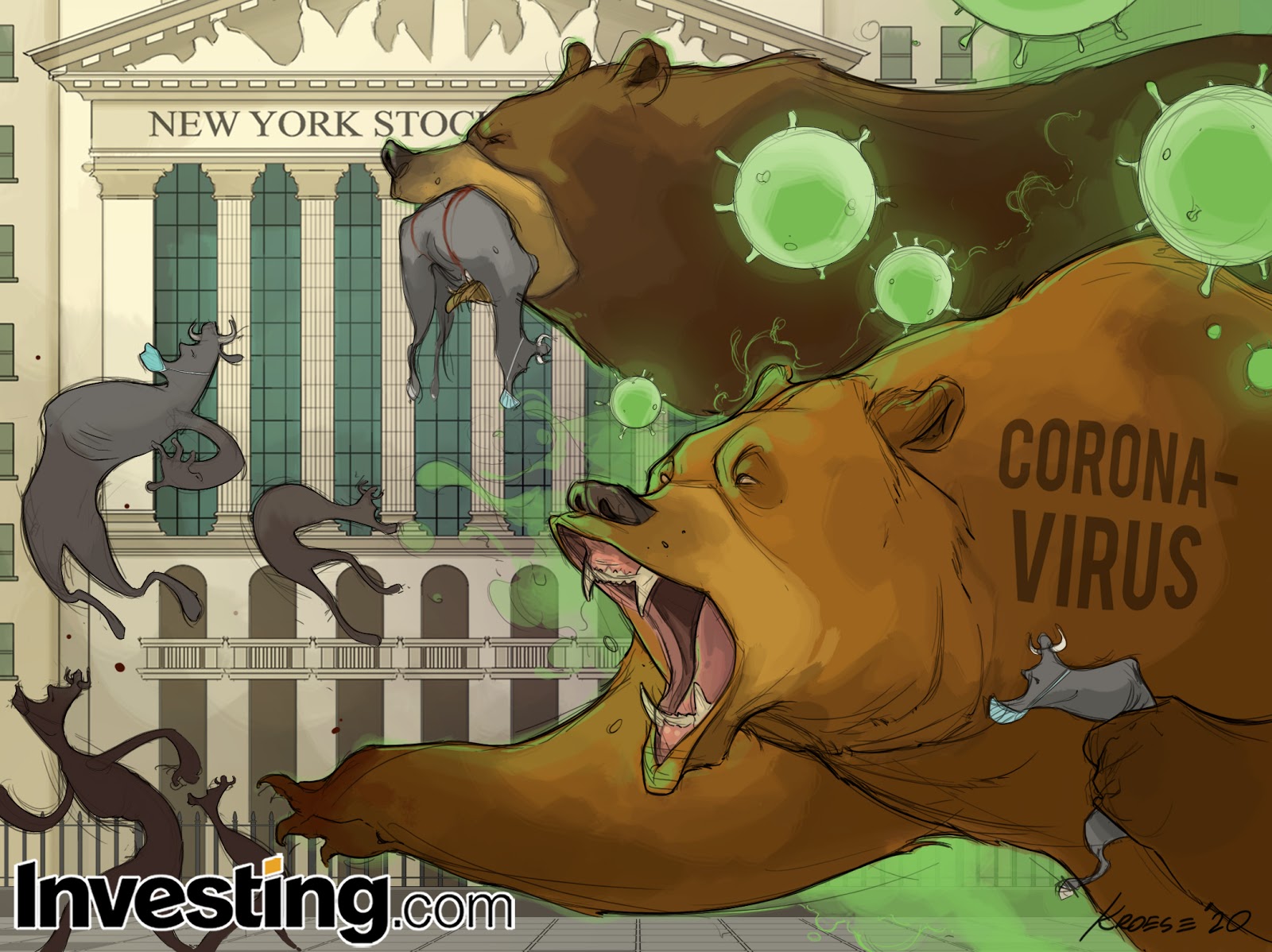 Feb. 27, 2020:
World stocks tumbled, wiping out trillions of dollars in value, as the rapid spread of the coronavirus outside of China raised fears of a global pandemic.
The number of new infections in China, the source of the outbreak, was overtaken for the first time by fresh cases elsewhere, most notably in South Korea, Italy and Iran.
3. Fed Cuts Rates, But Will It Be Enough To Contain Coronavirus Fallout?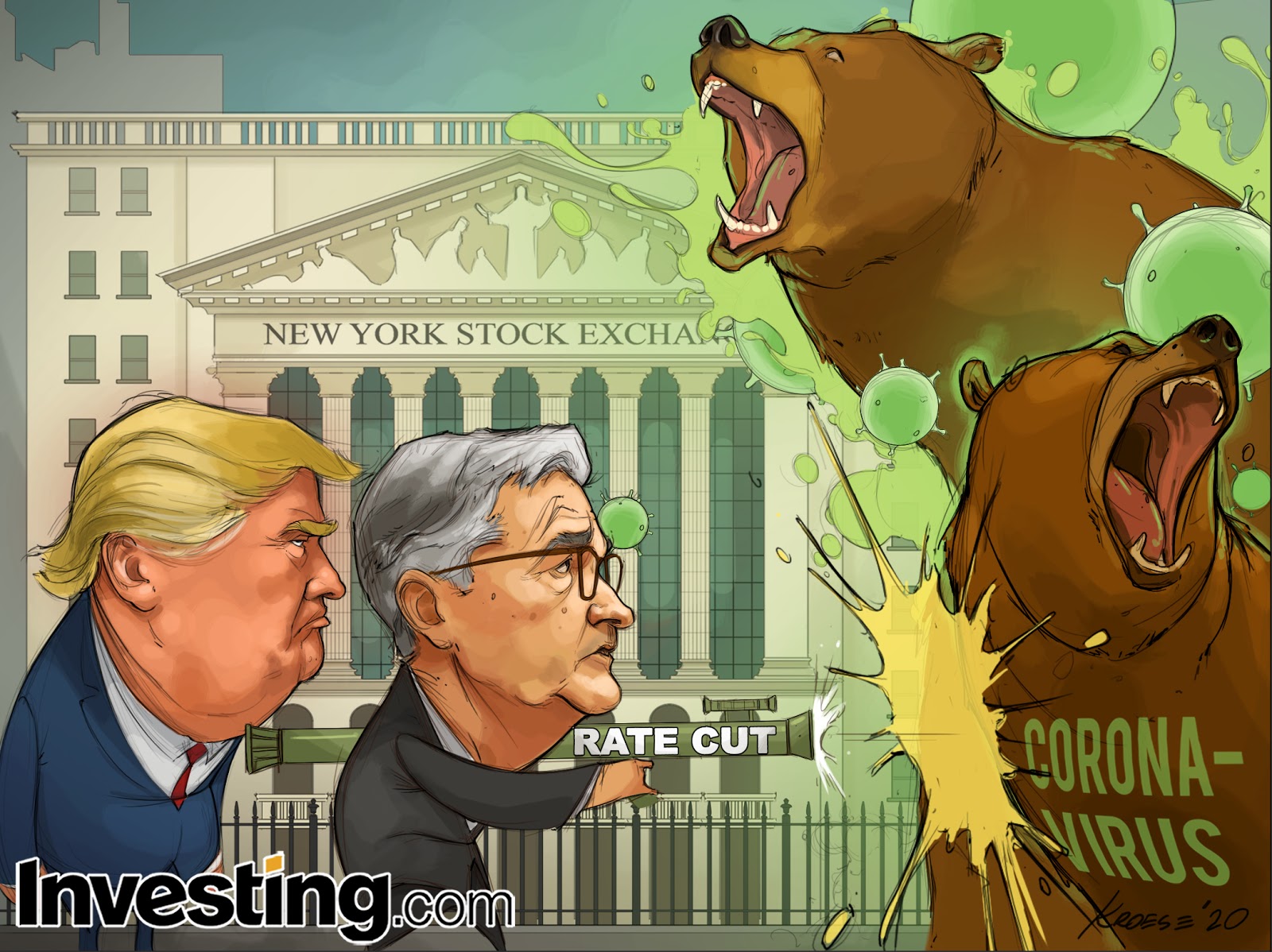 March 4, 2020:
Wall Street's wild rollercoaster ride continued, as investors weighed whether efforts to contain the spreading coronavirus outbreak will be enough to soften its economic impact.
The Federal Reserve cut interest rates by 50 basis points to a range of 1% to 1.25% in an emergency move, citing the "evolving risks" of the coronavirus to the U.S. economy.
The Fed's move came as cases of the coronavirus surged in the U.S., leading California to declare a state-wide emergency.
4. Trump, Fed Unleash Monetary, Fiscal Policy Stimulus To Fight Off Coronavirus Impact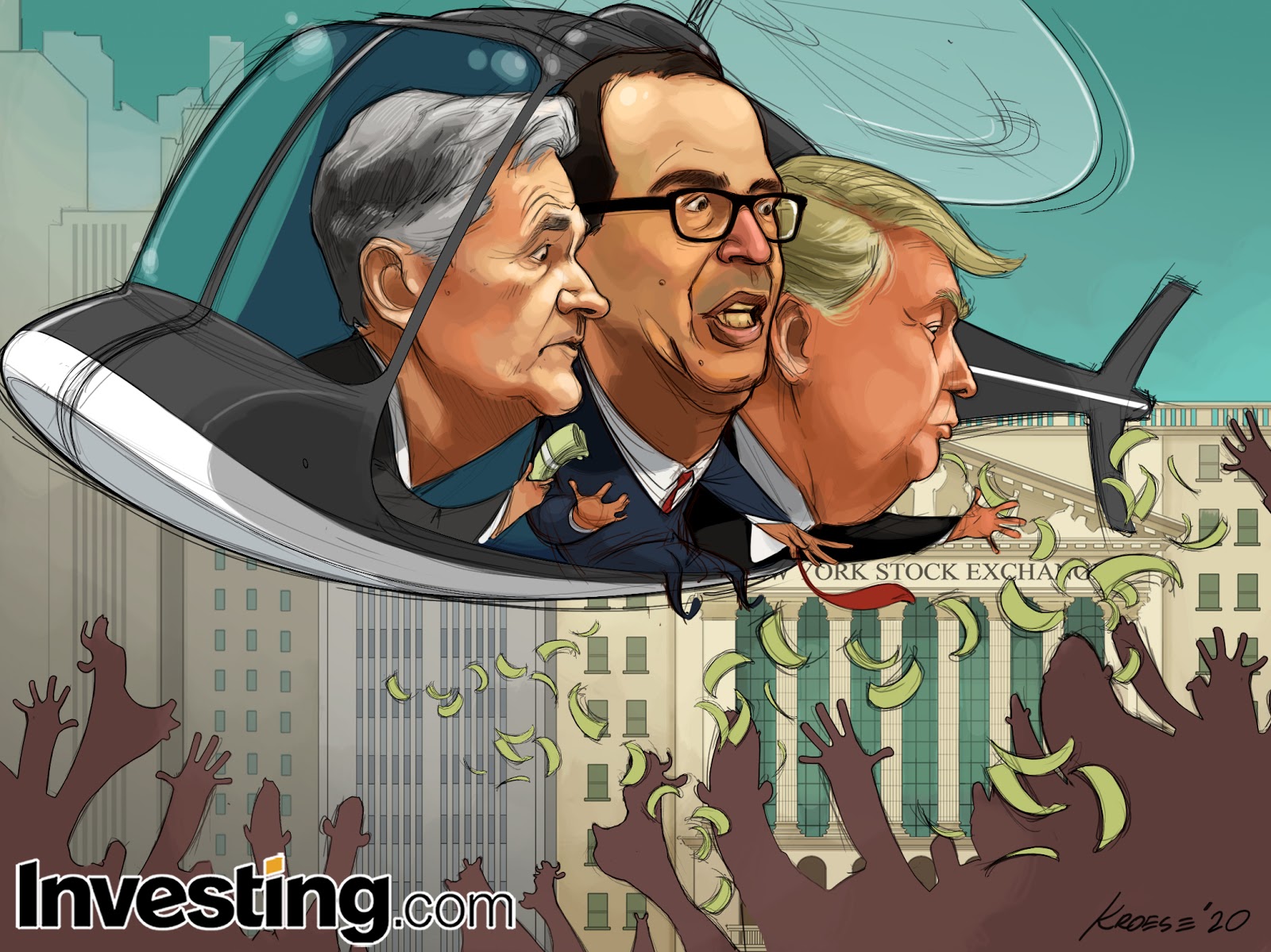 March 18, 2020:
The Senate backed a $2 trillion bill aimed at helping jobless workers and industries reeling from the COVID-19 pandemic, as the Trump administration looks to battle the economic impact from the virus.
5. New York On Coronavirus Lockdown As Pandemic Fears Grip Financial Markets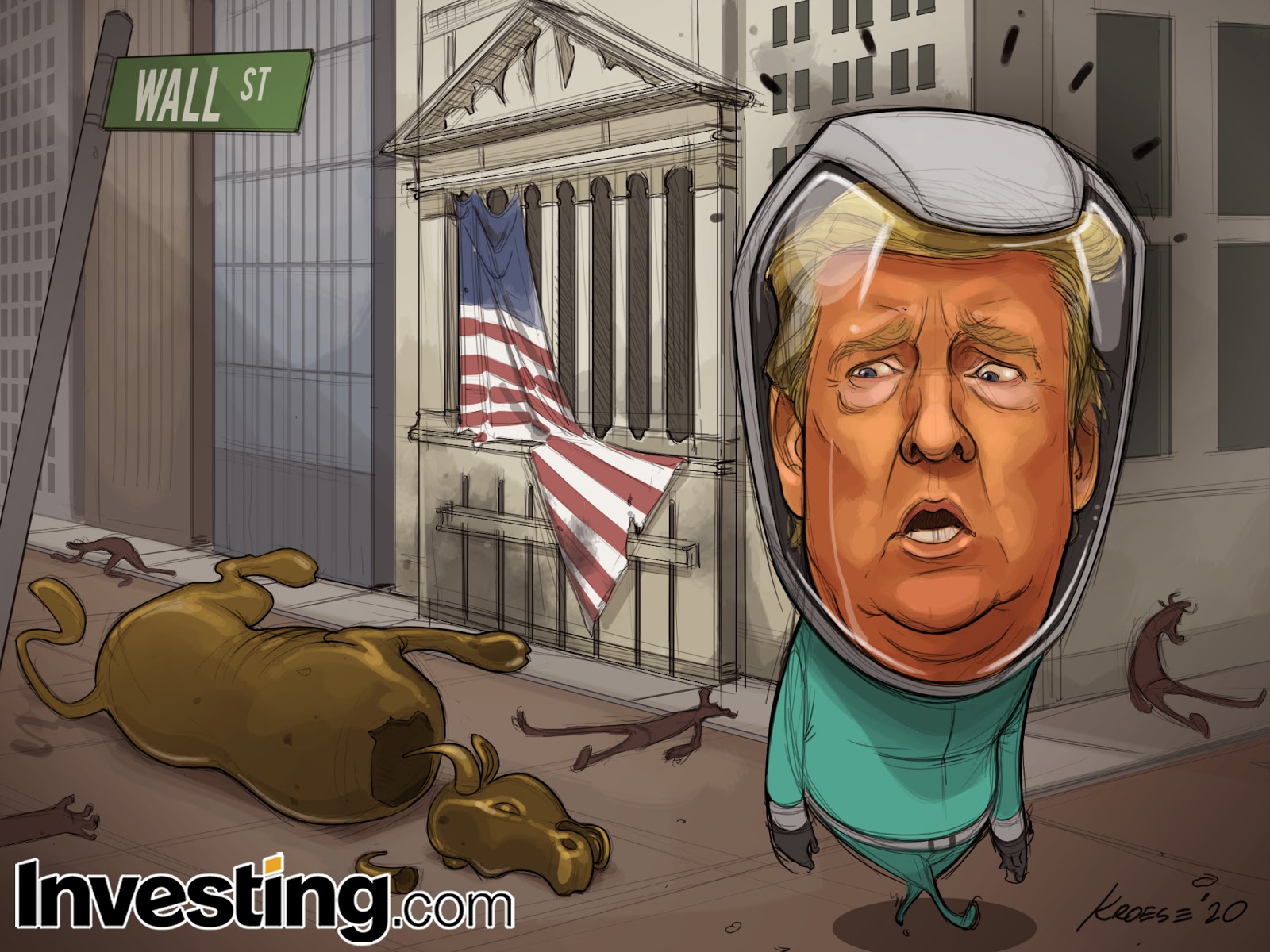 April 2, 2020:
Stocks plunged to begin the second quarter, as the coronavirus outbreak continued to wreak havoc on global markets.
6. Oil Prices Collapse To Once-Unthinkable Lows In Epic Selloff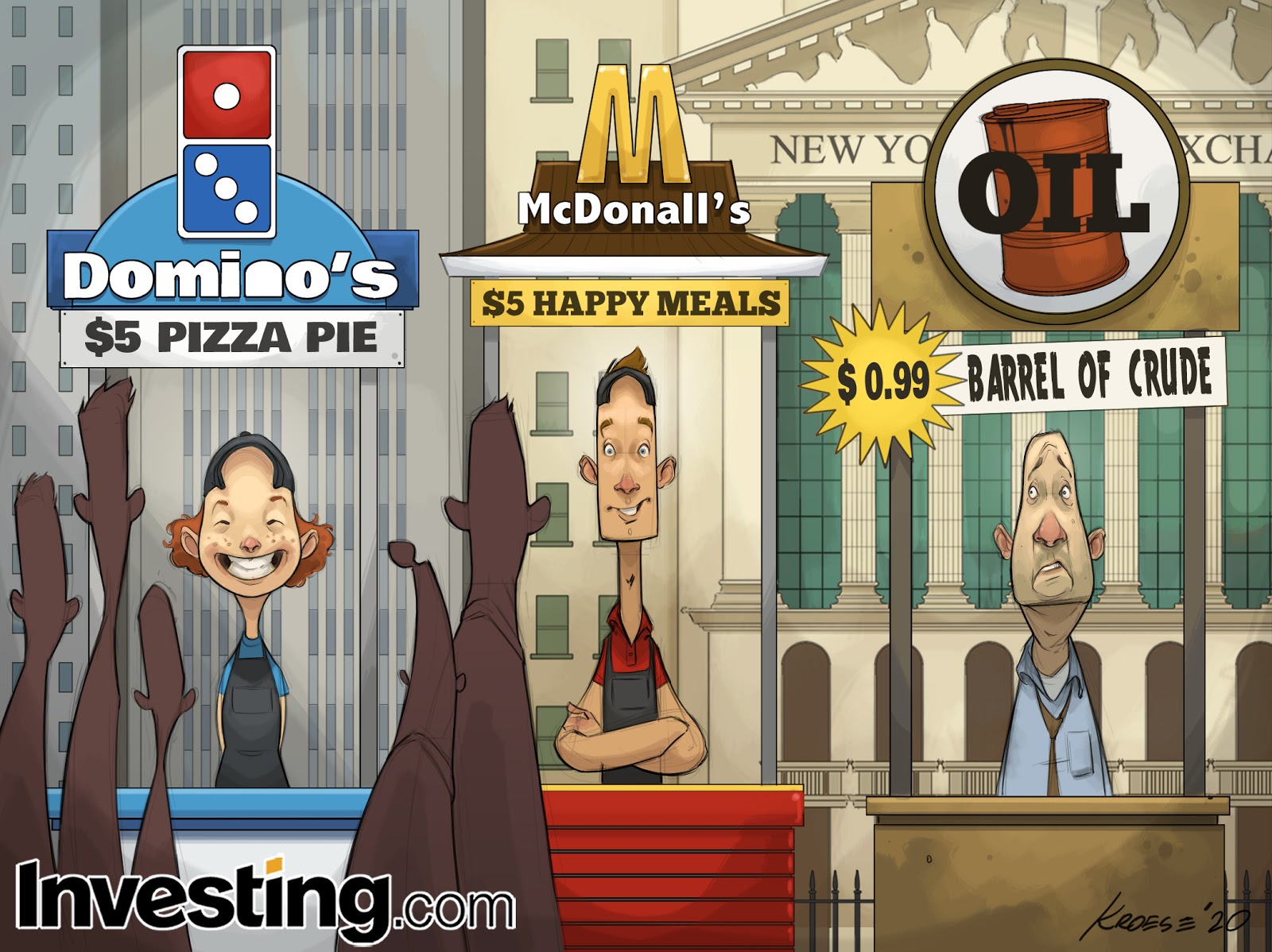 April 23, 2020:
U.S. oil futures fell into negative territory for the first time in history, dropping to as low as minus -$40 per barrel due to worries over a massive glut of crude supplies amid a collapse in demand caused by the coronavirus outbreak.
7. Wall Street Rallies As The Race To Deliver A COVID-19 Vaccine Heats Up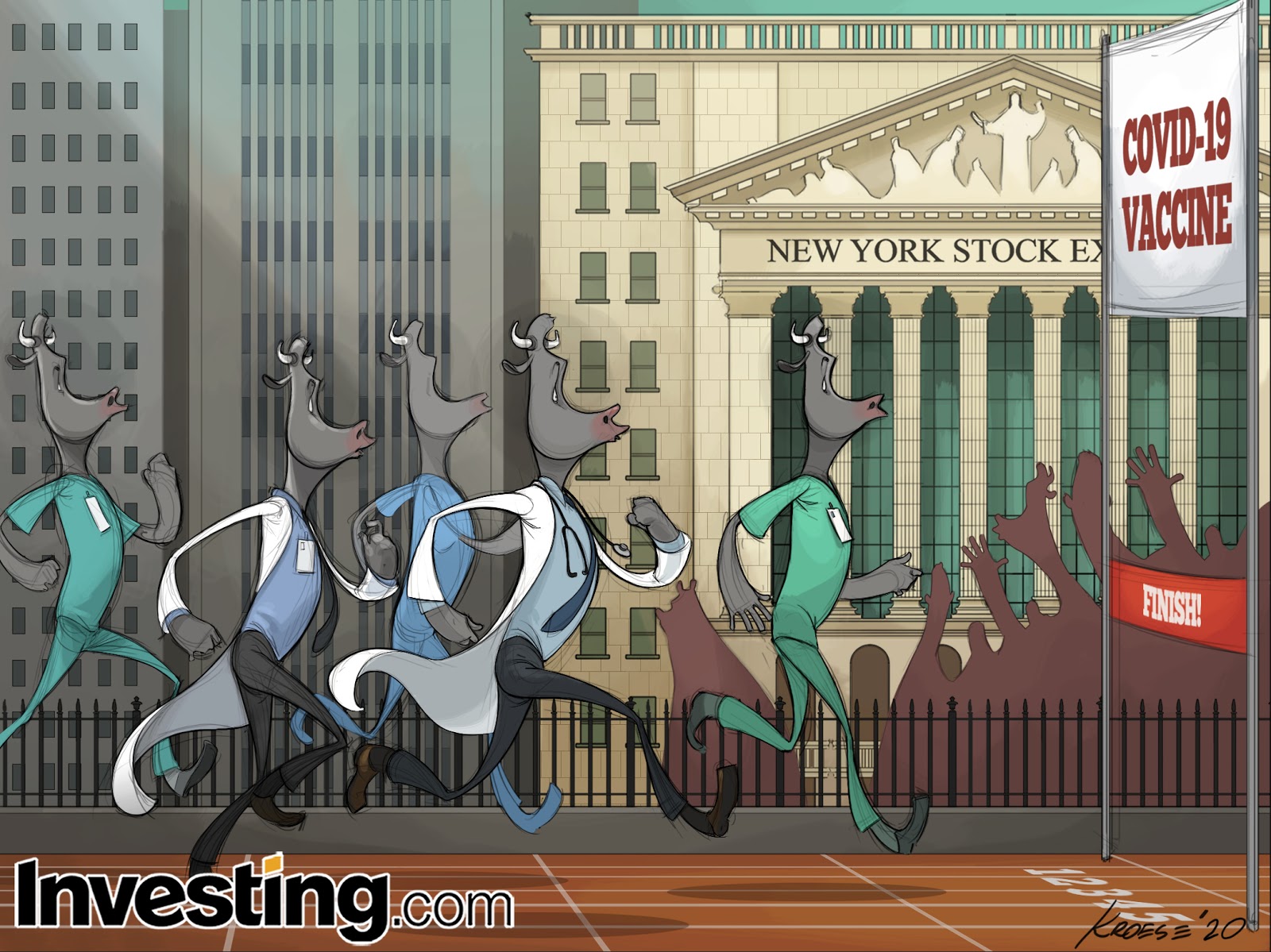 May 21, 2020:
News on progress in developing a potential COVID-19 vaccine helped boost market sentiment.
With more than 100 vaccines in various stages of development worldwide and eight in clinical trials according to the World Health Organization, a slew of biotechnology and pharmaceutical companies are racing to deliver a vaccine for COVID-19.
8. Wall Street Rallies Back Towards All-Time Highs As Recovery Hopes Overshadow Virus Concerns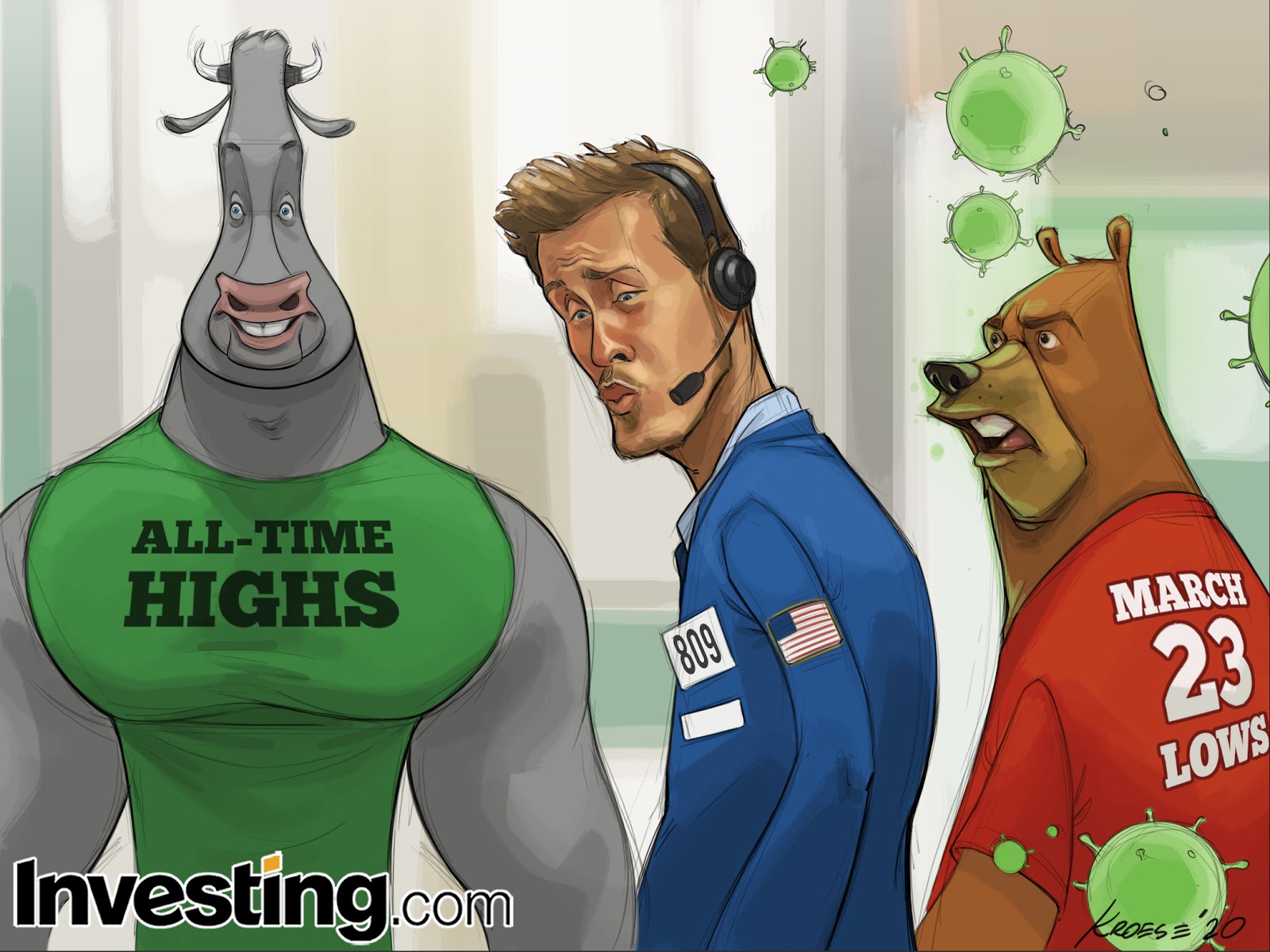 May 28, 2020:
U.S. stock markets rallied, as Wall Street grew more optimistic about the economy reopening, despite uncertainty over the coronavirus pandemic and growing tensions between the U.S. and China.
The easing of lockdowns, optimism about an eventual COVID-19 vaccine and massive U.S. stimulus helped power the recent stock market rally.
9. FAANG Stocks Continue To Lead The Market Higher As NASDAQ Tops 10,000 For First Time In History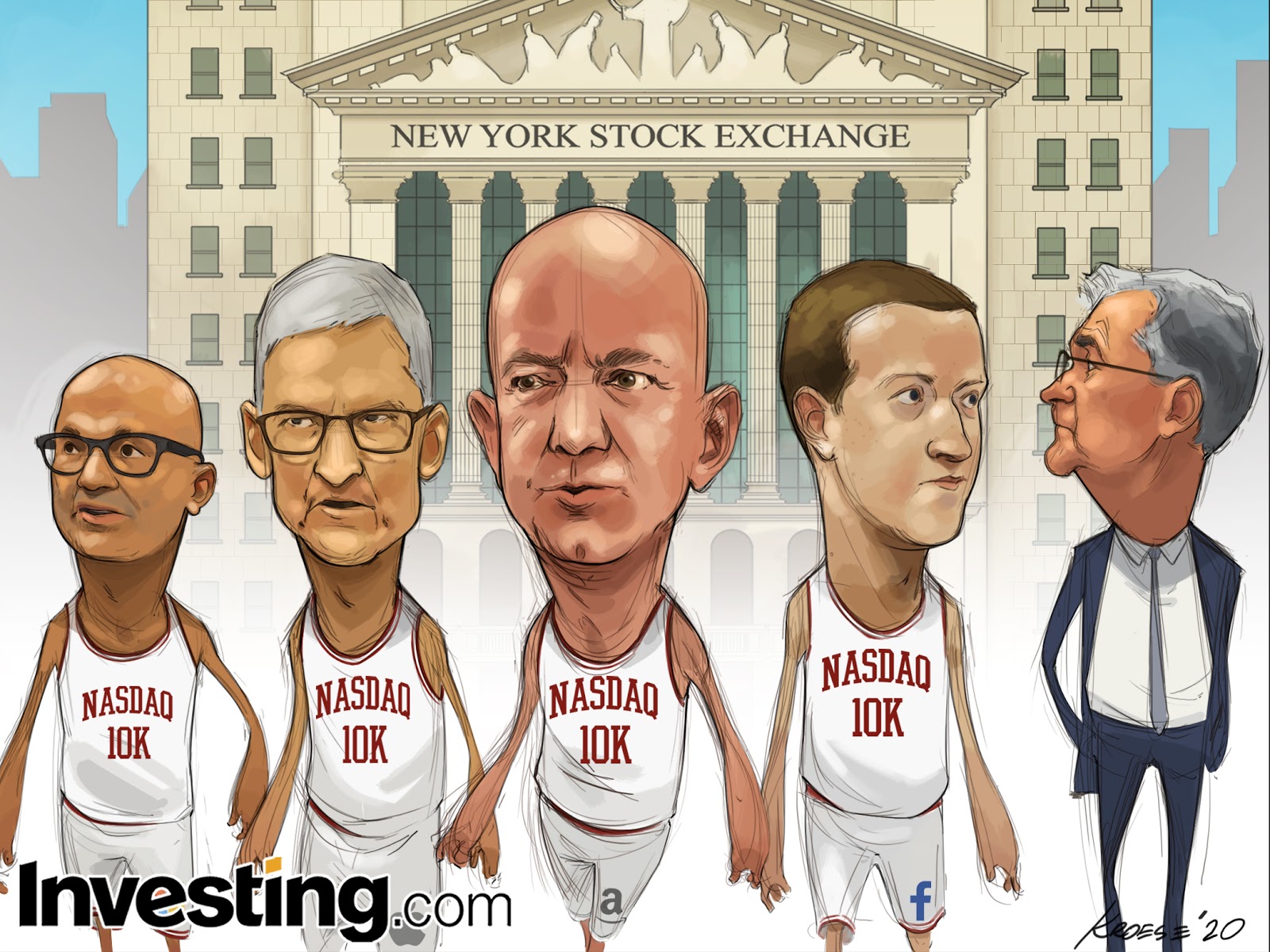 June 11, 2020:
The NASDAQ Composite closed at a record high above the 10,000-level for the first time in history, as investors bet on the sector's strength amid the ongoing pandemic.
The NASDAQ's upbeat performance has come on the back of strong gains in many of the big-name tech-related shares, most notably Apple (NASDAQ:AAPL), Microsoft (NASDAQ:MSFT), Amazon (NASDAQ:AMZN), and Facebook (NASDAQ:FB).
10. Gold, Silver Surge To Highest In Years Amid Flood Of Stimulus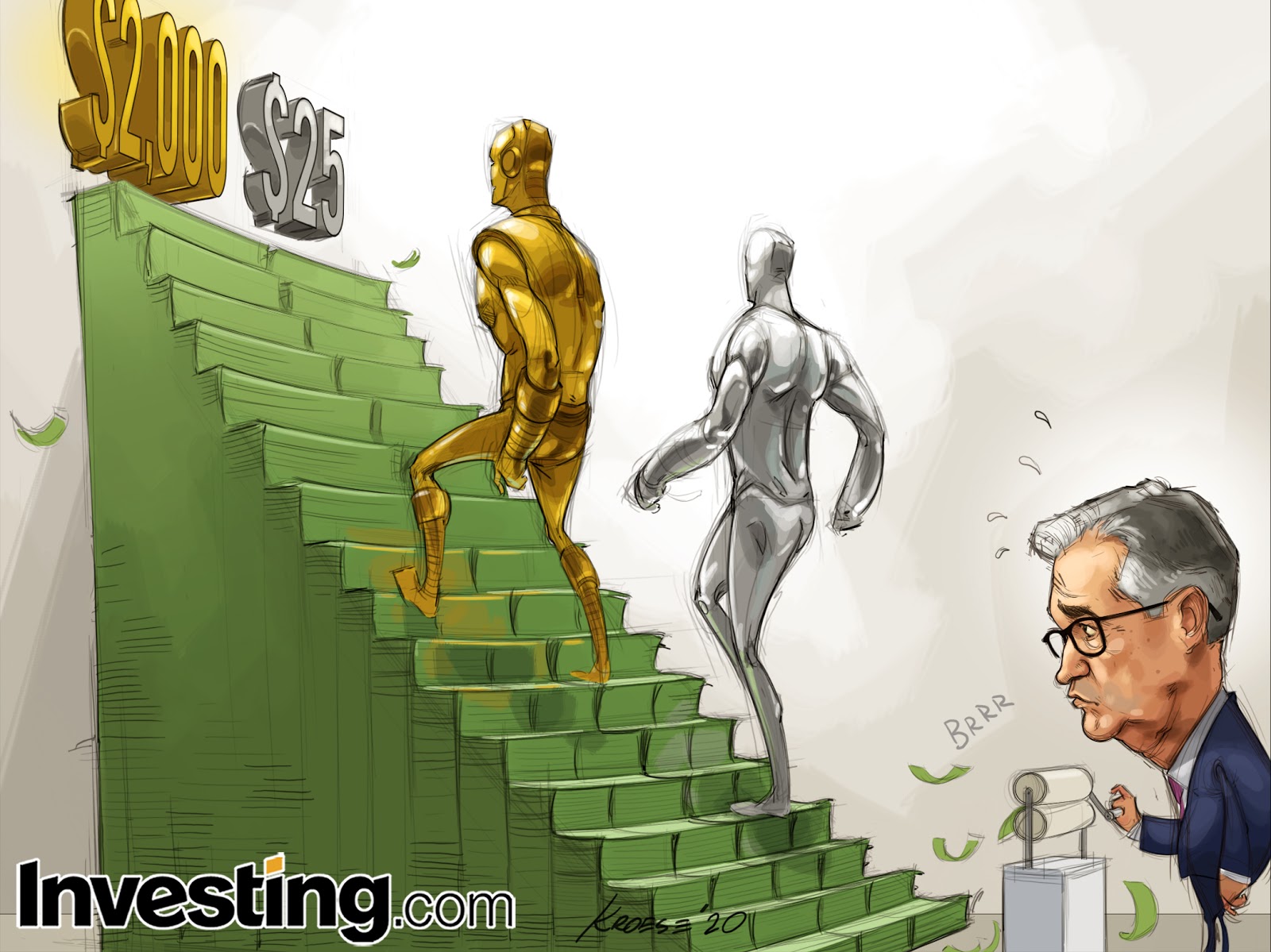 July 23, 2020:
Gold prices broke above the $1,900-mark for the first time since September 2011, boosted by low interest rates and a flood of stimulus from the Federal Reserve and U.S. government.
Like gold, silver also rallied to its best level in years, hitting its highest since September 2013.
11. S&P 500 Jumps Back Within Striking Distance Of Its Record High Thanks To Stimulus, Vaccine Hopes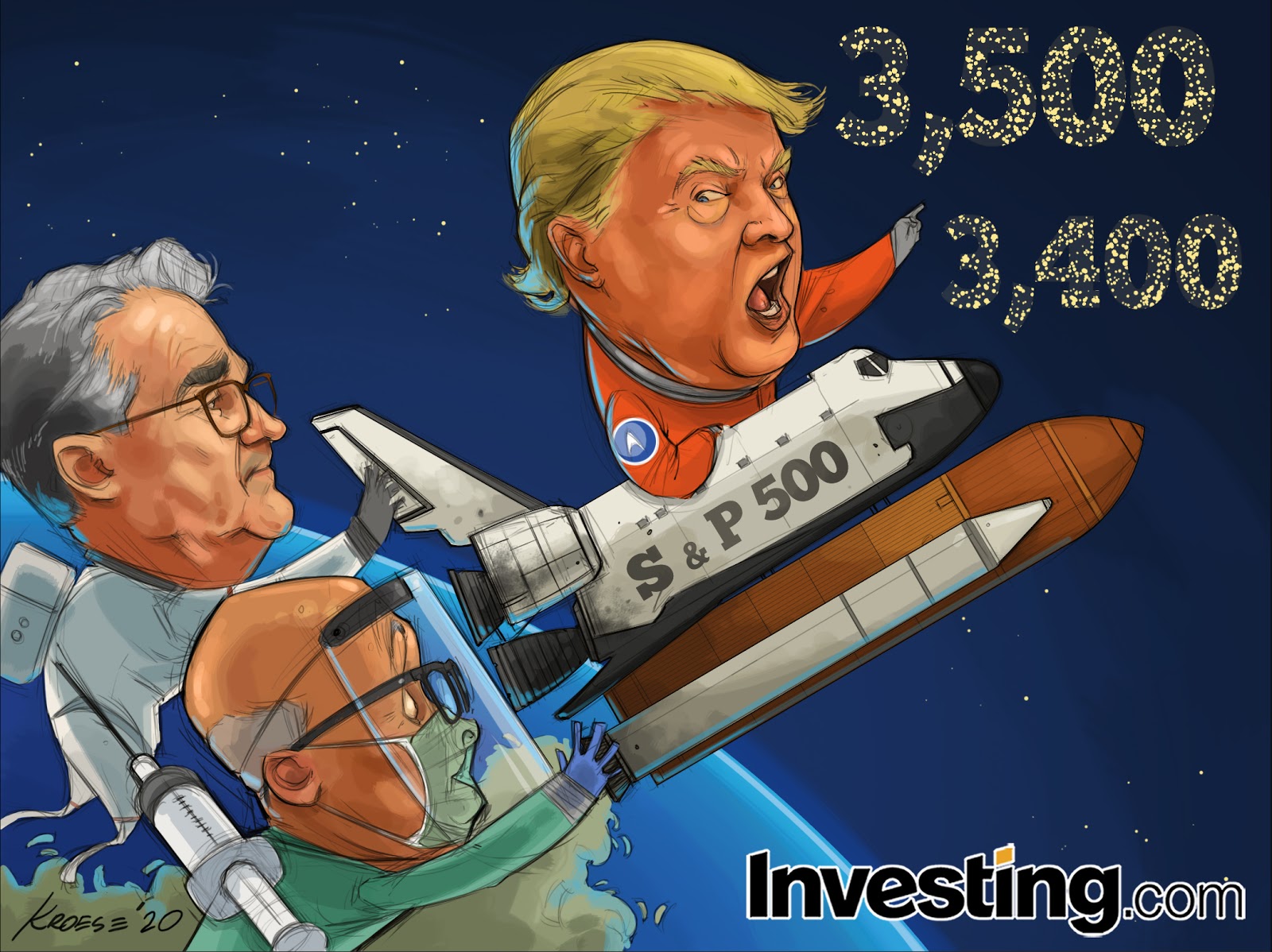 August 13, 2020:
The S&P 500 closed the week within striking distance of its February record highs thanks to optimism about an eventual COVID-19 vaccine and massive U.S. stimulus.
The index had rallied nearly 54% from an intraday low set on March 23, when coronavirus-related lockdowns shocked the stock market.
12. Resurgence of Coronavirus Cases Creates New Headache for European Leaders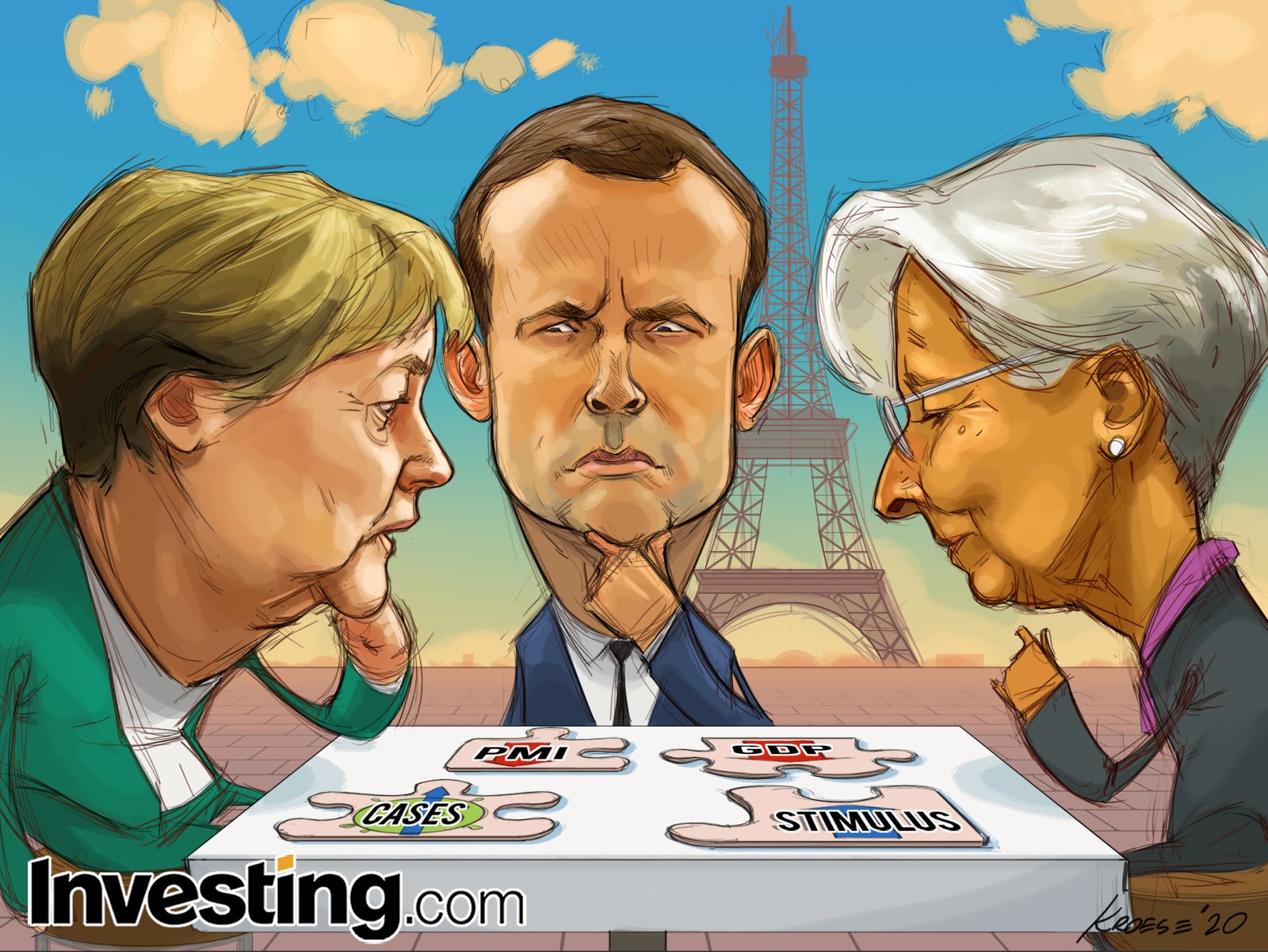 September 1, 2020:
A resurgence in virus cases, particularly in Spain, has raised fears over the outlook for the economic recovery, increasing the chance that it will have to expand stimulus before the end of the year.
13. Crude Oil Prices Plunge As The Global Economy Struggles To Recover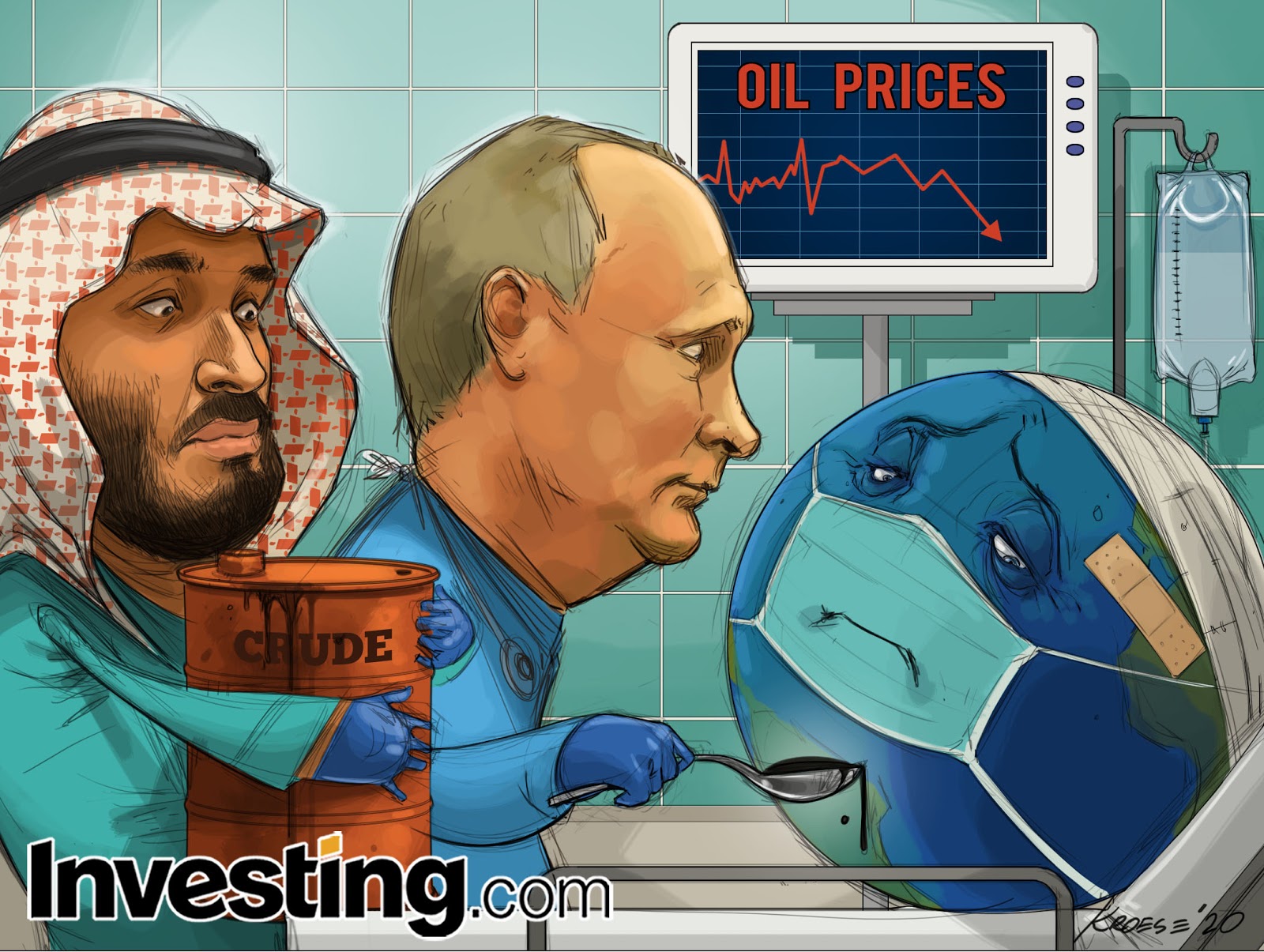 September 15, 2020:
Crude oil prices had swooned since the start of the month as it became clear that the sharp rebound in demand from a disastrous second quarter was flattening out. 
14. China's Economy The Only Bright Spot This Year As Other Countries Struggle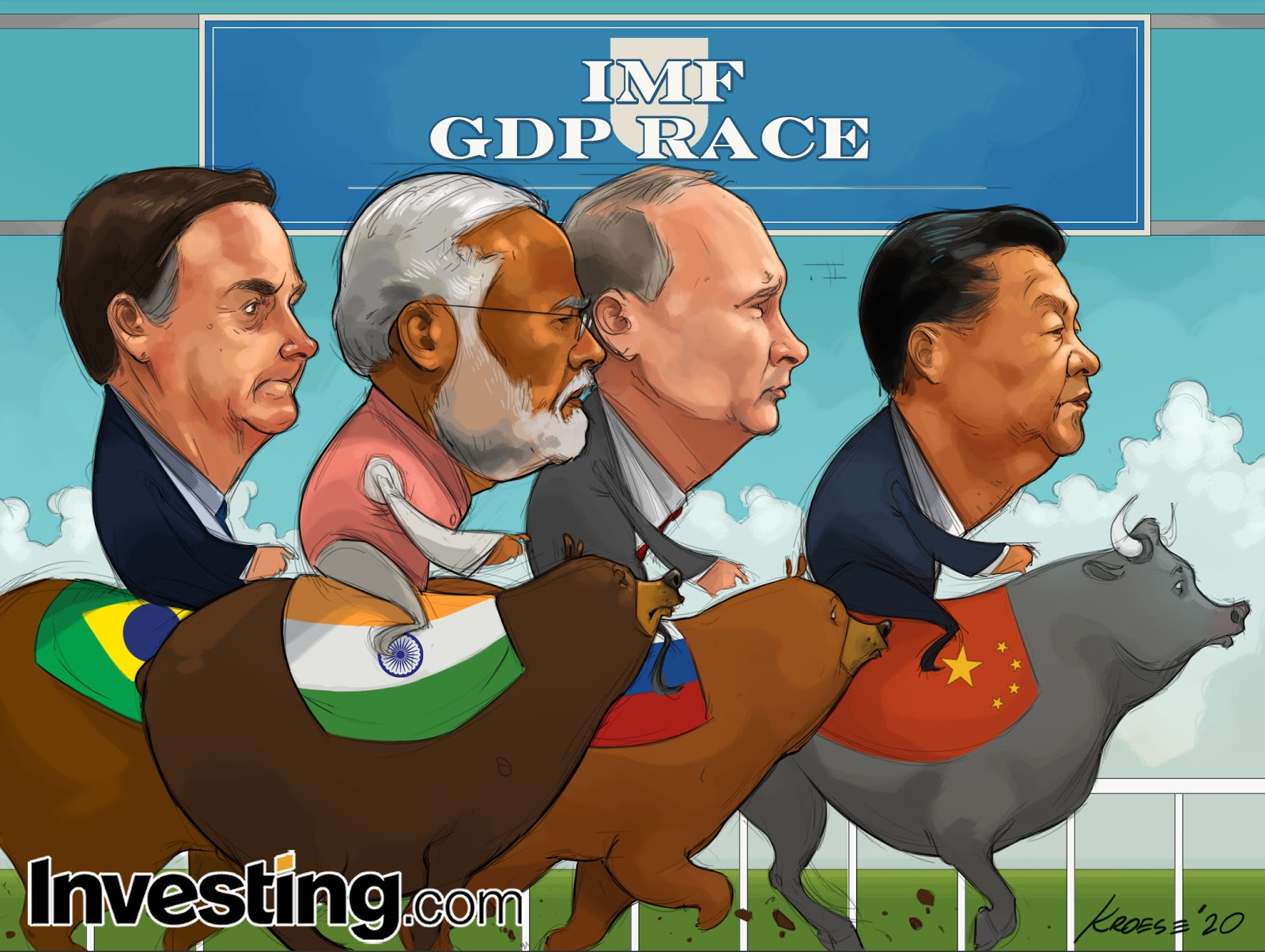 October 20, 2020:
China, which unleashed the worst global economic contraction since the Great Depression by allowing the COVID-19 virus to spread, emerged from the crisis in better shape than virtually any other economy in the world.
The International Monetary Fund said it expects the Chinese economy to grow 1.9% this year, while every other G20 economy is set to shrink.
15. U.S. Political Developments Continue To Fuel Volatility In Global Financial Markets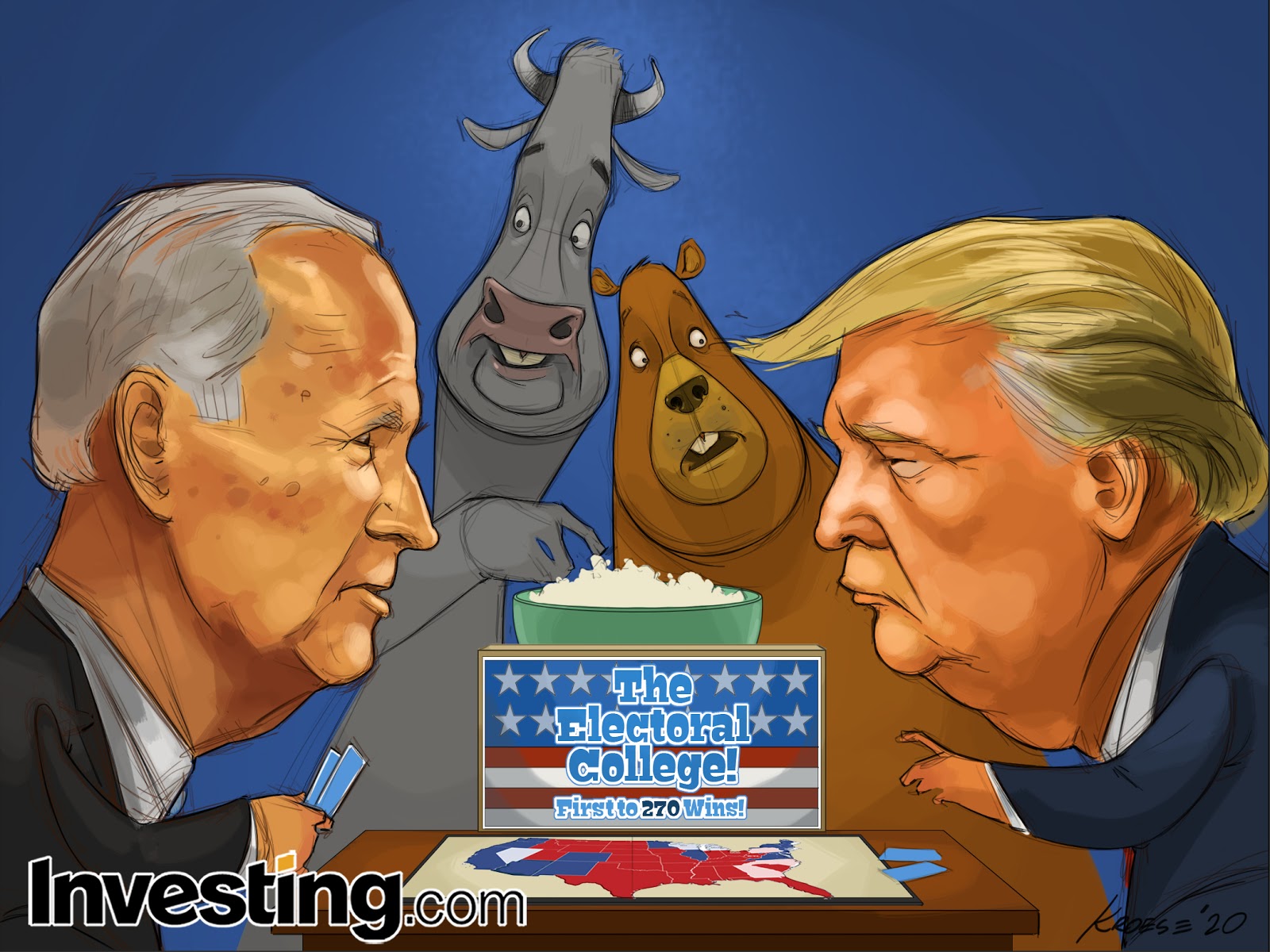 November 5, 2020:
Stocks on Wall Street scored their best weekly performance in seven months as traders looked for further clarity around the Nov. 3 presidential election results.
Americans waited longer than in any presidential election since 2000 to learn the winner, with counting slowed by a record number of mail-in ballots due to the ongoing coronavirus pandemic.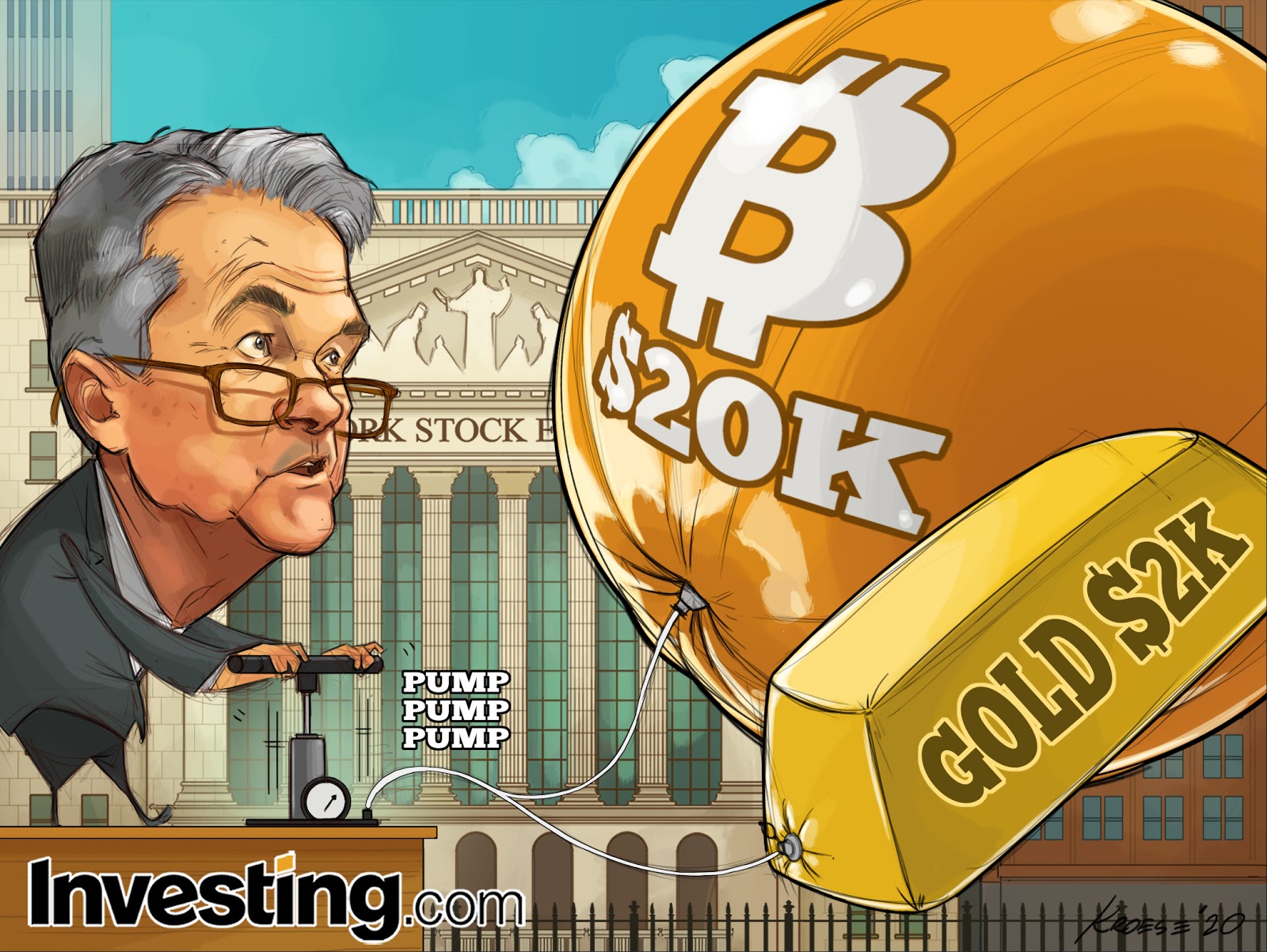 16. Bitcoin and Gold Prices Inflates as Central Banks Keep Pumping Money
November 17, 2020:
The world's central banks eased monetary policy dramatically this year to support the world economy through the pandemic.The side-effects of that policy —in the form of asset price bubbles, most notably in gold and Bitcoin—become increasingly clear.
17. Stocks Rally To New Records As Markets Cheer Yellen Pick For Treasury
November 26, 2020:
The S&P 500 and NASDAQ closed at new record highs amid ongoing optimism over COVID-19 vaccine progress.
Traders also cheered the prospects that former Fed Chair Janet Yellen, who was selected by Joe Biden for Treasury secretary, will deliver more economic stimulus.
18. Vaccine, Stimulus Optimism Drive Wall Street's Unstoppable Rally To New Highs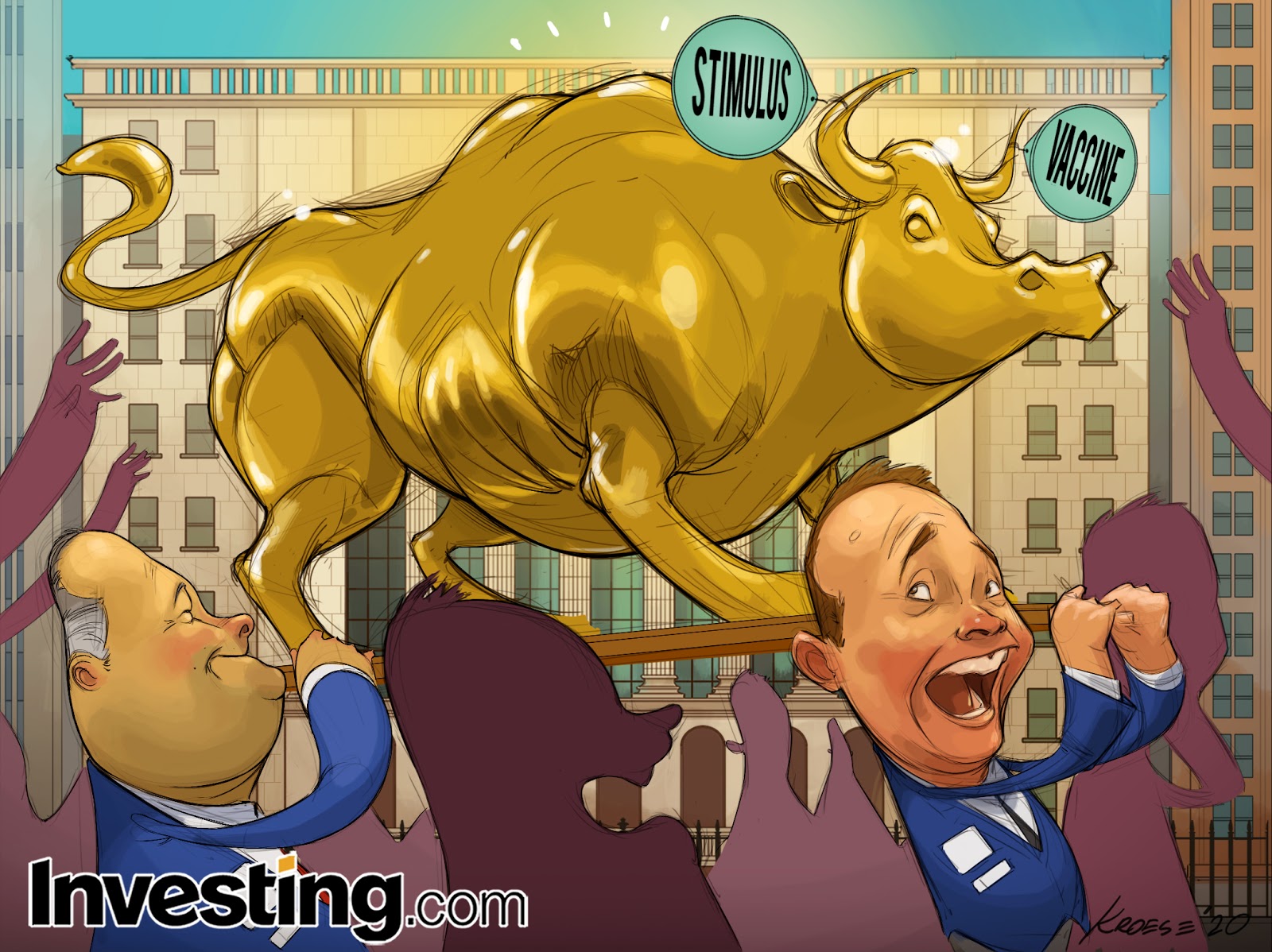 December 3, 2020:
Stocks closed at new record levels, with Wall Street posting another weekly gain amid ongoing optimism over COVID-19 vaccine progress and expectations for further stimulus.
19. Brexit: The Time For Games Is Almost Over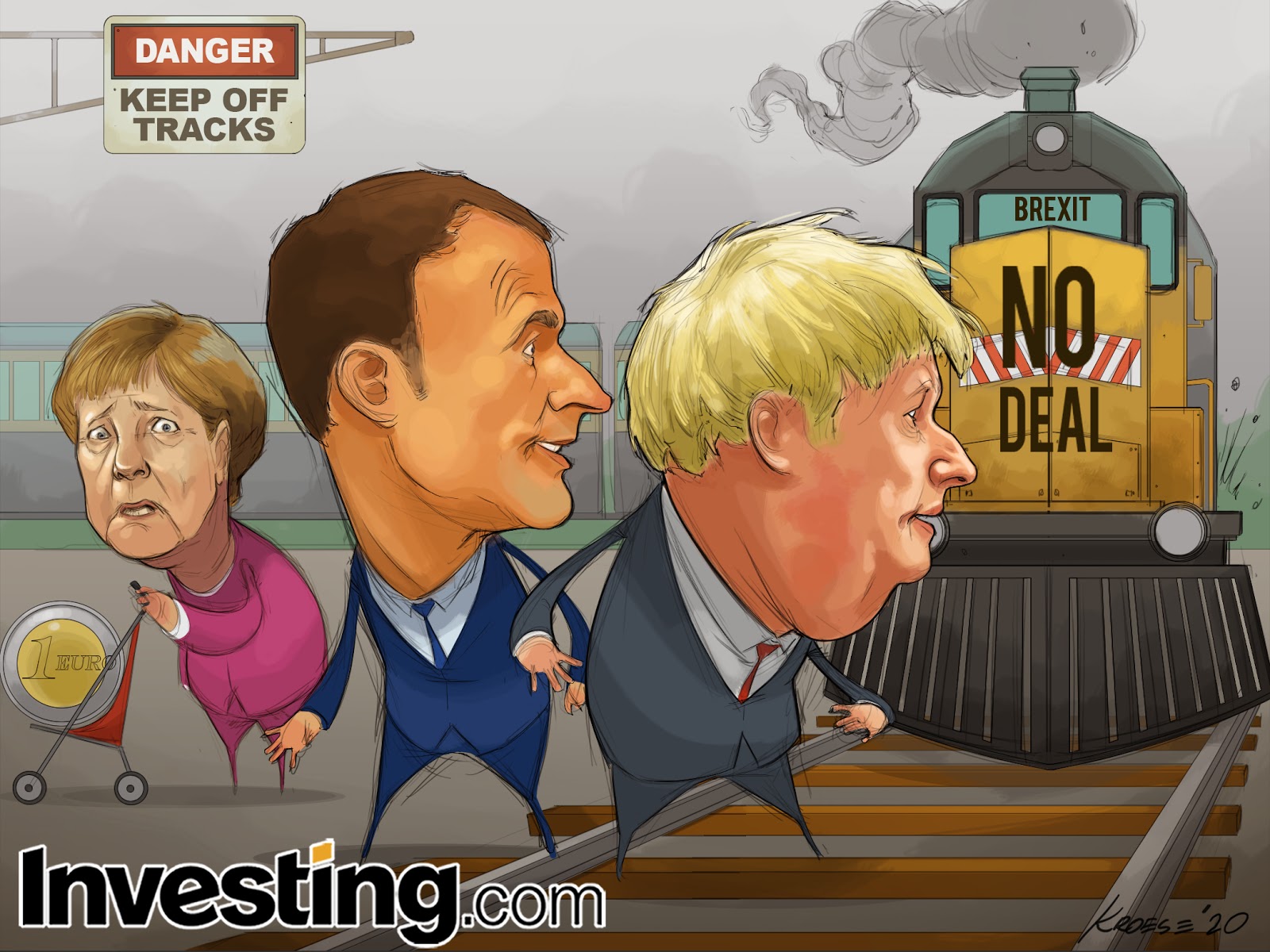 December 7, 2020:
The moment of truth is finally approaching.
Four and a half years after Britons narrowly voted to leave the EU, and a year after they resoundingly confirmed that decision at a general election, they will soon be able to live the reality, as their privileged access to the EU's single market and all its mutual benefits and obligations lapses.
20. Vaccine, Stimulus Optimism Boost Wall Street To New Highs As 2020 Wraps Up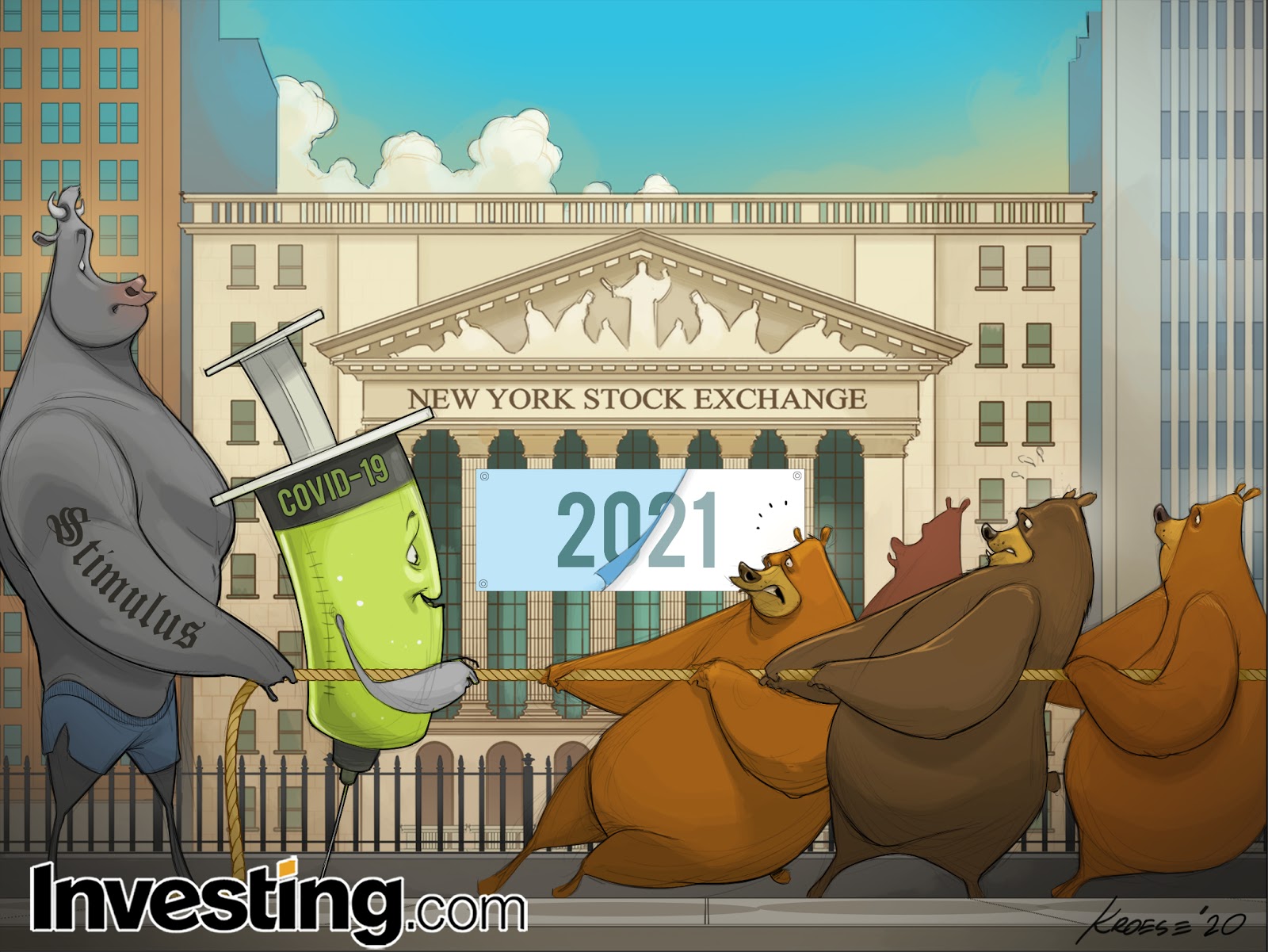 December 17, 2020:
Ongoing hopes for another fiscal stimulus package combined with optimism over COVID-19 vaccine progress spark one last run to new record highs on Wall Street as 2020 comes to a close.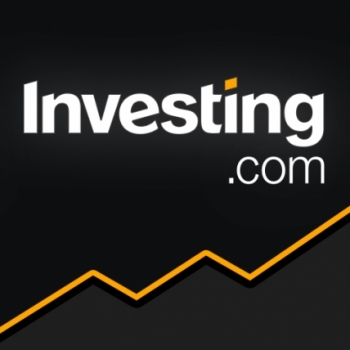 Written By: Investing.com