Is Tide Turning For The Euro?
Kathy Lien | May 20, 2020 04:18
Federal Reserve Chairman Jerome Powell also spoke this morning, and his comments were a little less upbeat. He warned that the economic recovery could be hampered without more state aid and that lasting unemployment can weigh on the economy for years. Given the audience and his desire to inspire them to provide greater fiscal support, his subdued tone is not a surprise.
Aside from early signs of a bottom in the Eurozone economy, investors were also pleased with Angela Merkel and Emmanuel Macron's proposal for a EUR 500-billion recovery fund on Monday. Countries across the Eurozone are beginning to ease travel restrictions, which should encourage economic activity. For all of these reasons, we believe that the recovery in EUR/USD is durable. That appears true as well on a technical basis with EUR/USD holding its breakout above 1.09.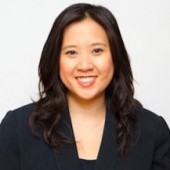 Written By: Kathy Lien