Euro Cracks 1.10. Are More Gains Ahead?
Kathy Lien | May 28, 2020 04:31
In the last 24 hours, we've heard from a number of monetary policy officials who all seem to suggest that more easing is on the way. This includes ECB President Christine Lagarde, who said this morning that its very likely the ECB's "mild scenario is out of date" and the economy is likely between the central bank's "medium to severe scenarios," which means GDP could fall between 8%-12% in 2020. They are preparing their economic projections now and will release it at next week's policy meeting. 
ECB's Isabel Schnabel was more blunt, saying the central bank is ready to expand tools to achieve its mandate. ECB vice-president Luis de Guindos said the central bank is totally open to recalibrating its stimulus program, while chief economist Philip Lane says the economic shock requires expansionary fiscal and monetary policies. 
Currently, the euro is riding on the coattails of an expanded recovery fund that would combine the German-French proposal with the proposals of the "frugal four," including Austria, Denmark, Sweden and the Netherlands. This new proposal offers 500 billion in grants and 250 billion in loans. This compromise paves the way for funding to be approved and released by January 2021. While that may seem far away, this is exactly the type of fiscal stimulus the ECB has been calling for, albeit they would certainly like to see more.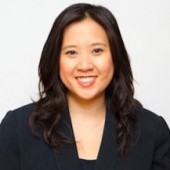 Written By: Kathy Lien