Darrell Delamaide/Investing.com | Aug 15, 2019 14:40
Several Asia-Pacific central banks cut benchmark interest rates last week in a surprisingly vigorous way, and others are poised to follow suit as they use the leeway provided by rate cuts in the U.S. and European economy.
New Zealand's central bank cut its benchmark rate by a half-point, to 1%, double what it had been expected to do. Thailand cut its rate a quarter-point to 1.5%, though economists had forecast no change. And India, which led the way earlier this year in easing monetary policy, cut its key lending rate from 5.75% to 5.4%, the lowest in nine years.
New Zealand's action paved the way for a similar cut in early September by the Reserve Bank of Australia, which joined India in the previous round of easing in June. Brazil also surprised analysts with its half-point cut at the end of July, its first rate cut since March of last year, bringing its benchmark rate to a new low of 6%.
The Asia-Pacific cuts follow last month's quarter-point cut by the U.S. Federal Reserve, which held the door open to further cuts without exactly promising them. The European Central Bank, meanwhile, is preparing a package of policies to ease monetary conditions and stimulate the sluggish European economy.
In this context, the Pacific cuts not only follow but probably presage cuts by the big monetary authorities. These central bankers clearly expect the ECB to follow through on its package and may also be counting on the Fed taking another quarter-point step in September.
Growing Signs Of Global Recession
The new efforts at monetary stimulus come amid growing signs of global recession, exacerbated by tensions from stop-and-go trade talks between the U.S. and China. Central banks have limited room to act but inflation remains stubbornly low so they seem intent on using this mechanism.
It's not even certain easier money will help at all, but these countries don't want to be bringing up the rear if rate cuts are in the offing. If nothing else, higher interest rates keep FX rates high as the U.S., Europe and China battle to keep their currencies weak.
The Swiss National Bank and the Bank of England, managers of two other top reserve currencies, are also contemplating rate cuts. For the Swiss—who have been intervening in currency trading to dampen upward pressure on the franc—it would be a cut further into negative territory from its current minus 0.75%.
For the Bank of England, cuts would mark a reversal from earlier intentions to raise rates. Unlike most other industrial countries, Britain faces real inflation pressures but the growing uncertainties over Brexit have the central bank poised to cut rates to ease any disruption if there is no deal with the EU.
U.S. stocks plunged on Wednesday as another yield curve inversion set in, this time with 2-year Treasuries currently yielding more at 1.534% than 10-year T-Bills at 1.561%. The yield curve between 3-month Treasuries and the 10-year has been inverted for weeks. In the UK, yields on 2-year bonds rose a basis point and on 10-year bonds dropped by 2 basis points, inverting that yield curve.
Recessions don't follow an inverted yield curve immediately—it can take one or two years—but combined with disappointing data such as Wednesday's decline in German GDP, it can make forward-looking markets pessimistic.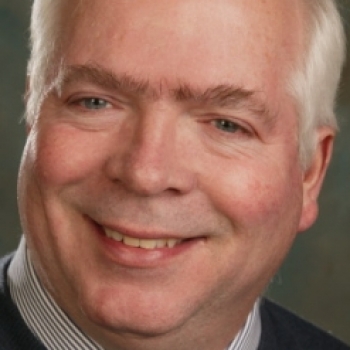 Written By: Darrell Delamaide/Investing.com