A Canadian-based marijuana company showed itself to be a bit of a unicorn last week, after posting a profit at a time when so many of its peers are hemorrhaging cash and struggling to survive through the deadly coronavirus pandemic.
Aphria (NYSE:APHA), (TSX:APHA) reported its third-quarter earnings after the closing bell on April 14 that included a net profit of C$5.7 million (US$4.025 million).
According to its financials, the cannabis grower saw its revenues for the three-month period that ended Feb. 29 reach C$144.4 million (US$101.95), almost double the C$73.6 million (US$51.96 million) in the same period in the previous year. Furthering the good news for investors was the fact the company showed it had just over C$515 million (US$363.59) in cash on its books.
However, Aphria opted to suspend its outlook for the rest of year due to the uncertainty caused by the COVID-19 health crisis.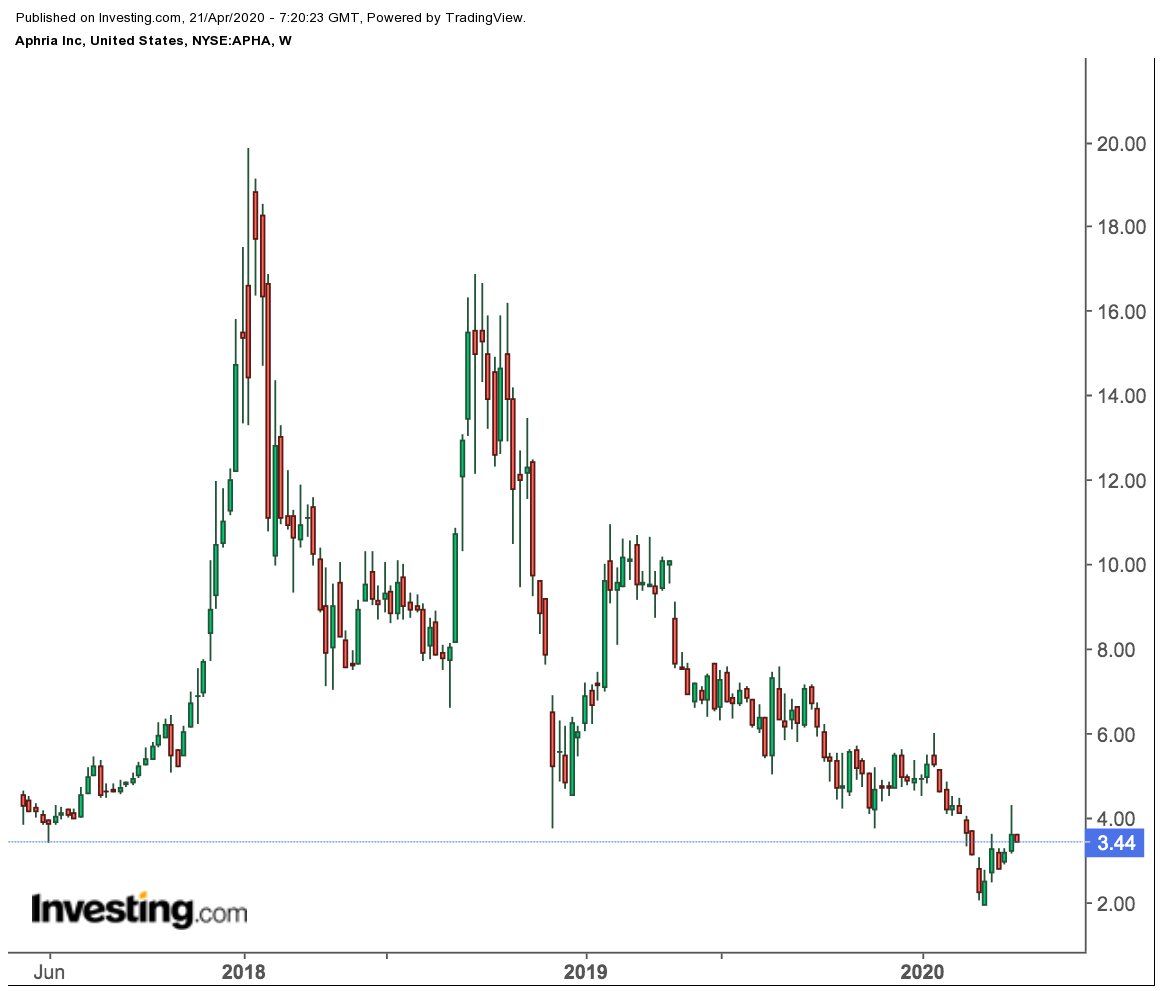 The earnings report sent the company's stock straight up, gaining almost 10%. It has since backtracked on those gains as it seesawed throughout most of the rest of last week. Aphria stock edged down more than 4% yesterday to close at US$3.44 (C$4.82).
Number of Billion-Dollar Cannabis Companies Dwindles
There has been a lot written about how pot stocks have been pummelled since the latter half of 2019. Investors have been battered and bruised as growers stumbled along the road to profitability. Many have yet to make it to that destination and continue to struggle.
As a measure of just how rough a road it has been for investors, consider this: at roughly this time last year, 17 cannabis companies of the more than 300 publicly traded companies in the sector on both sides of the Canada-U.S. border boasted market caps of US$1 billion (C$1.4 billion) or more. Today, there are only seven.
And although they still hover above the billion-dollar threshold, these companies have suffered significant losses in overall value. Here is a quick rundown of how they're faring:

Written By: Investing.com